MARYLAND'S ELITE COLLECTOR CAR & MOTORCYCLE STORAGE FACILITY!

Our Climate Controlled Facility Offers 24/7 Digital Video Surveillance, On-Site Security, On-Site Detailing, Monthly Vehicle Maintenance Packages & More!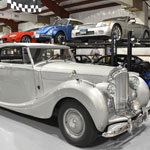 "I've created a storage facility unlike any other in the state.  Because it's so secure and temp controlled, I store my own vehicles here!"
– Fred Zell – Owner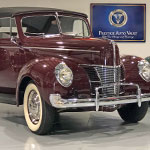 "When our vehicles are not on display in the museum, they are always stored at Prestige Auto Vault.  Their service is second to none!"
– Classic Motor Museum Of St. Michaels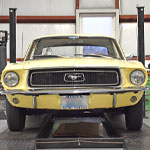 "We live in Baltimore and summer in St. Michaels.  Our mustang is already ready to go in a moments notice.  We only trust P.A.V.!"
– Jason McNeil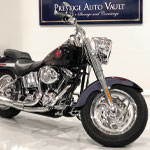 "In the winter months our bikes are always stored and maintained with Prestige Auto Vault.  Could not be happier with their service and pricing."
– Brian Lowe

" One of the main reasons why we continue to covet vintage cars, is because interacting with them can make us feel young again "

State Of The Art Vehicle Storage
We've spared no expense in building the cleanest, most secure, climate controlled collector car storage facility on the east coast! We we welcome any questions you may have! Please contact us for more information or to schedule a tour.